Press release
Alun Cairns: now is the time to build a confident Wales for life beyond the EU
Alun Cairns has used the Queen's speech address to the Welsh Assembly to set out a vision of a confident Wales ready for life beyond the EU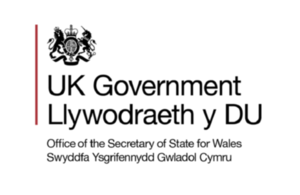 Alun Cairns today set out his vision of a confident Wales preparing for life beyond the EU - with a warning to politicians not to "talk down" the future.
The Secretary of State for Wales told Assembly members that "the people of Wales and the UK have spoken" and it was time to act on their instructions.
"We need to show strong leadership and instil confidence in businesses and investors," he said.
In the last week, Alun Cairns has held briefings on the implications of an EU exit with leaders from business, charities, local authorities, higher education and the third sector. The Secretary of State is holding further round table meetings in North Wales on Thursday,
"Talking negatively doesn't help anyone. I am hugely impressed by the response from the business community in Wales. Phrases such as 'business as usual' and 're-birth of businesses' came out of a recent briefing session I held. One exporter told me: 'Entrepreneurs thrive on change'" .
Mr Cairns told the Assembly that a strong British economy put the country in a good position to grow.
"We are leaving the institution of the EU, not turning our backs on our friends, neighbours and trading partners in Europe.
"I am optimistic about our future and of the Wales and Britain we must create outside the European Union."
The Secretary of State said the Wales Office had asked both the UK trade and industry department and the Foreign Office to help Welsh companies.
Mr Cairns also called for communities to pull together following a spate of reports of racist incidents involving migrants in the UK.
"I want to ensure that the values which British society holds dear - the values of tolerance, or openness, of unity - are not seen as casualties of this referendum."
Assembly members were told that the Wales Bill now passing through its Committee stages would deliver "clarity and accountability".
"Constitutional Bills are not what comes up on the doorstep but it will allow the Welsh Government and the Assembly to focus on things that matter to people who live and work in Wales. Tax levels, the economy, health policy and education, energy projects and regeneration.
"We must now all work together, both Governments, to deliver a prosperous, unified future for Wales."
Mr Cairns said that parts of the UK Government's programme - for example reforming social work, giving more freedom to teachers in schools and encouraging new universities - could create opportunities for Wales.
"I hope we all recognise that the UK is our biggest market in which we are inextricably linked and associated with. The closer communities work, co-operate, compliment, coordinate and even compete, the better outcomes will be - particularly in light of the referendum outcome less than two weeks ago."
Subject to the Wales Bill being approved by Parliament, today's speech is the last time a Secretary of State for Wales will perform the traditional role of updating the National Assembly on the contents of the Queen's Speech.
Published 6 July 2016