Alterations to services - trade marks and designs
Following the disruption caused by Coronavirus and the limited access to IPO buildings, there are some alterations in place to the services we provide.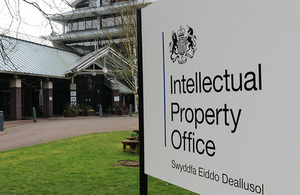 Applications for new trade marks and designs
For new applications you should use our online systems. Since the outbreak of Covid-19 we have received an unprecedented increase in the number of trade mark filings. It is currently taking us longer to examine new applications than normal, with examination reports now being issued between 20-30 working days after filing. This has led to a large increase in calls to our Information Centre. To help us manage waiting times please do not call to chase examination reports unless 30 working days have passed since the application was submitted.
Time periods for reply
We have now reverted to 2 month time periods to respond to examination reports. This will apply to reports issued from 31 July 2020 onwards. We will be flexible when it comes to allowing extensions if Covid-19 has caused you difficulties. There is no fee for requesting more time.
Replying to us
Customers responding to trade mark and design examination and hearing reports, and filing evidence, should use the reply button in the examination report or email address provided.
Publishing in the trade marks journal
All accepted trade marks are now being published for opposition purposes. Even those for which we need to notify owners of any UK earlier marks (and international marks with UK designation) by post. We will continue to send notifications by email if we have an email address recorded on our database. Please check junk folders for emails which may end up there.
International designations and applications
We continue to receive and process International registrations designating the UK. We will continue to communicate by email if we are able to locate an email address for the holder. If we cannot, we will post correspondence.
Applications for professional representation
Currently we can only receive electronic applications for professional representation before the EUIPO. We are also processing applications on a monthly 'block' basis, rather than individually.
Please email applications for professional representation to forms@ipo.gov.uk. Please use the subject line 'Professional Representation before EUIPO'.
Further guidance is available on our dedicated pages for protecting your trade mark or design abroad.
We will continue to update this page with any changes to services, as well as providing more details as they develop.
Published 27 March 2020
Last updated 7 September 2020
+ show all updates
Deleted information on registration of the backlog by end of August as this is now complete.

Extra information added about the length of time taking to examine TM applications currently

Updated because of the end of interrupted days

Update on the situation with posting and adding in information on process for registering trade marks at the end of interrupted days

Additional paragraph included - Applications for professional representation.

Edited sections on registration, International designations and publishing in the trade mark journal to reflect the latest position - specifically on the limited ability to print and post.

We have updated our information on filing relating to interrupted days.

Updated information on time periods for reply, replying to us, publishing in the trade marks journal, registration and certificates, and international designs and applications.

Information on alterations to services - trade marks and designs updated.

First published.