Press release
Alignment of automatic enrolment with tax and National Insurance thresholds – Government response
The final stages for automatic enrolment are put in place as the response to the consultation on the earnings threshold is published.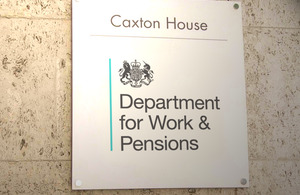 The final building blocks for automatic enrolment were put in place today as the Government published its response to the consultation on the earnings threshold.
With just over six months to go before the largest employers begin enrolling eligible workers into pension savings, the response sets out that automatic enrolment rates for the next tax year will be aligned with tax and National Insurance thresholds. This will make it easier for firms who will not have to negotiate another layer of complexity.
Minister for Pensions Steve Webb said:
The overwhelming response to our consultation was the call to align the automatic enrolment trigger with existing payroll thresholds. This will help firms make a success of these reforms, as they will be able to better understand who is eligible to be enrolled.

These changes strike the right balance between getting as many people into workplace pension saving as possible and ensuring that we do not enrol some people who would not financially benefit from saving. People who are excluded from automatic enrolment will still be able to opt themselves in, benefiting from a contribution from their employer.

The new, single tier State Pension announced in the Budget will dramatically improve savings incentives for people on a low income.
The Government must review the rates each tax year.
Notes to Editors
The Government response 'Automatic enrolment earnings thresholds review and revision' can be found here:  http://www.dwp.gov.uk/consultations/2011/auto-enrolment-revaluation.shtml
The Government also published the consultation 'Revised implementation proposals for workplace pension reform' on Friday 23 March. It can be found here: http://www.dwp.gov.uk/consultations/2012/wpr-rev-implementation.shtml
Published 26 March 2012