News story
Alcohol Wholesaler Registration Scheme postponed
The scheme will launch on 1 January 2016.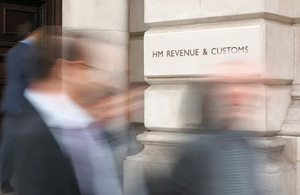 The Alcohol Wholesaler Registration Scheme will reduce the risk of illicit alcohol, on which no duty has been paid, being sold to unsuspecting consumers.
To be approved under the scheme, traders wanting to wholesale alcohol will have to pass rigorous checks and in 2017, the scheme will also provide a facility for retailers to check whether their suppliers are approved.
We planned to launch an online registration application service for alcohol wholesalers on 1 October 2015. This will now be postponed until 1 January 2016.
Rigorous pre-launch testing has revealed some technical issues that need to be fixed before the service is launched. We are committed to giving customers a fully tested, first class system.
We have chosen a new launch date to make sure the service is right before making it widely available, and to avoid putting additional burden on industry during the busy winter trading period.
This will include inviting a selection of customers to use the system from 1 October, and provide us with feedback which we will use to refine it.
We will then open the scheme to all customers on 1 January 2016.
Published 24 September 2015