Alan Duncan appointed Minister of State
Alan Duncan appointed Minister of State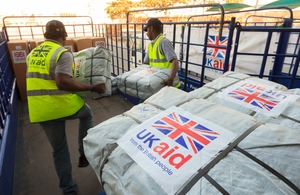 Alan Duncan MP has been appointed as Minister of State for International Development.
Alan Duncan joined Parliament in 1992 as the Conservative Member for Rutland and Melton. Five years later he was appointed Vice-Chairman of the Conservative Party and Parliamentary Political Secretary to the Rt. Hon. William Hague MP.
He has held a number of positions in the Shadow Cabinet, most recently as Shadow Secretary for Trade Industry and Energy (2005). In 2009, Alan Duncan was appointed Shadow Leader of the House and shortly after, he became Shadow Minister for Prisons and Probation.
Published 13 May 2010