Press release
Airbus record deal is great news for North Wales economy, says David Jones
The record deal Airbus secured at the Paris air show this week is great news for the North Wales economy and a testimony to the company's highly…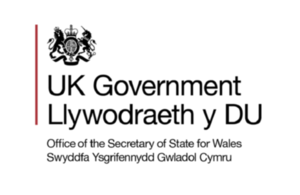 The record deal Airbus secured at the Paris air show this week is great news for the North Wales economy and a testimony to the company's highly skilled workforce, says Wales Office Minister David Jones.
Airbus has announced it has secured the largest single order of commercial aircraft in history at the Paris air show.  Malaysia's low-cost carrier AirAsia is buying 200 of the A320neo jets, in a deal worth about £11bn.  The company has taken firm orders for 586 aircraft, worth about $55.8bn, with a further $29.5bn in provisional orders.
Welcoming the record deal, Mr Jones said:  "Yet again Airbus has secured a record breaking deal and this is great news for the company and for the North Wales economy.  The announcement comes on a good week for North Wales following Wylfa's listing as a suitable site for nuclear power development yesterday.
"Airbus is a major employer in North Wales and this week's announcement further highlights the company's position as a leader in innovative and cutting edge technologies.  Their success relies heavily on this innovation and on their highly skilled workforce.
"I have visited the Airbus plant in Broughton on a number of occasions and am always impressed by their work.  I congratulate them on securing this record deal which is a real testament to the company and its workforce."
Published 24 June 2011