News story
Air pollution advice to the public
UK experiencing high levels of air pollution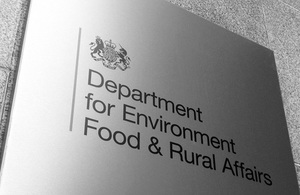 Today the UK is experiencing high levels of air pollution due to cool, still and foggy weather conditions.
This is a result of local pollution, especially near busy roads, combined with pollution blown over from Europe and the Sahara.
Whilst most people will not be affected by short term peaks in high pollution, some individuals, particularly vulnerable groups such as those with existing heart or lung conditions, may experience increased symptoms.
We encourage people to take sensible precautions based on the levels of air pollution in their region and their health, such as reducing or avoiding strenuous activity and ensuring they have access to their usual medication, such as asthma inhalers.
Pollution levels are expected to decrease tomorrow as the weather conditions become more breezy. By Saturday concentrations of pollutants should return to moderate levels and are expected to return to low by Sunday.
Up-to-date information on air pollution levels and related health advice for your area can be found at http://uk-air.defra.gov.uk or by calling Defra's freephone helpline on 0800 556677. You can also follow our twitter account @DefraUKAir
Published 14 March 2014
Last updated 14 March 2014
+ show all updates
amended to include the word air in article summary
First published.