African rally racing – know the risks
If you are taking part in a cross country rally that travels through the Sahel region of North Africa, you should be aware of the high risk of kidnaps and terrorist attacks.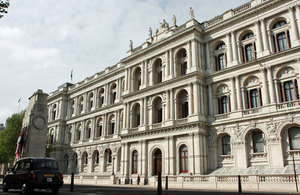 The threat of kidnap in parts of the Sahel, especially in Mauritania, Mali, Algeria and Niger is very real. There has been an increase in hostage takings by the terrorist group Al Qaeda in the Islamic Maghreb (AQ-M) in the region over the last four years, with over 20 kidnaps since 2008. We believe that further attacks are likely.
Some rallies in the 2011/12 season have been cancelled or have changed routes because of the risk. However some rallies may plan to go through areas where we advise against all travel.
If you choose to take part in a rally that travels through areas to which we advise against all travel, make sure you:
Regularly consult our travel advice for all countries you will be going through
Regularly consult our Sahel page for more information on the threat from AQ-M
Take particular care in remote regions and border areas where there is a higher risk of kidnap
Do not share your route publicly as this could make you more vulnerable to attacks
Ensure you are confident with your individual security arrangements
Maintain a high level of vigilance at all times
Ensure you have adequate insurance cover. Medical evacuation from a remote location could cost you thousands of pounds if you are not covered.
Register with LOCATE. Our Embassy and crisis staff can then give you better assistance in an emergency.
You should be aware that the long-standing policy of the British Government is not to make substantive concessions to hostage takers. The British Government considers that paying ransoms and releasing prisoners increases the risk of further hostage taking.
Published 30 November 2011