Afghan forces find biggest ever haul of bomb-making chemical
Hidden in the Lashkar Gah district of Helmand province, the find of ammonium nitrate, an important bomb-making substance, is the biggest made…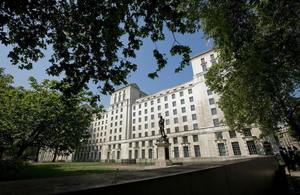 Hidden in the Lashkar Gah district of Helmand province, the find of ammonium nitrate, an important bomb-making substance, is the biggest made in the UK's area of operations since 2006.
Acting on intelligence from the Afghan National Directorate of Security (NDS), soldiers from BOST 170, an elite arm of the NDS who focus on counter-terrorism, planned an operation out to an area called Khosh Kowa, around 20km east of the city of Lashkar Gah.
In total, sixty troops from BOST 170, partnered with Task Force Helmand's Brigade Reconnaissance Force (BRF), were airlifted in two Chinook helicopters to where the intelligence had suggested the cache was hidden.
The British troops put in place an outer cordon, allowing the Afghan soldiers to move in and further examine the two places believed to house the material.
After checking the first site for booby traps and IEDs, the soldiers started digging into the dusty ground and began to uncover bag after bag, filled with ammonium nitrate.
Then, at the second site close by, the team cleared away a section of bush that had been used to hide another pile of bags. In total, the sacks weighed in at 4,150kg. Ammonium nitrate, which is banned in Afghanistan, is the primary ingredient in the explosives used in the country.
To ensure that the insurgents could never exploit any of the material, the decision was made by the Afghan soldiers to destroy the whole lot in a controlled explosion. With assistance from the BRF's Counter-IED experts, the bags were blown up, leaving a crater ten metres wide.
The find is the biggest ever for BOST 170, who were formed in 2008 and have been trained by International Security Assistance Force troops operating in Helmand.
In a statement released by the Helmand Provincial Governor, the head of the NDS, General Nazar Ali Wahidy, said:
These explosives were skilfully kept beside undergrowth and terrorists wanted to make IEDs from them and use them in different sorts of attacks. The NDS of Helmand discovered the ammonium nitrate parcels which could have made IEDs.

By discovering and removing the explosives, the NDS stopped a big disaster.
Captain Gus Precious Royal Marines is the Officer Commanding the BRF's Brigade Patrol Troop, who helped support the operation:
It was the Afghans' willingness to find and eradicate the IEDs, which harm both our colleagues and civilians, which directly contributed to this positive outcome," he said.

This amount of ammonium nitrate would have been used to make hundreds of IEDs and its destruction will significantly affect the insurgents' ability to target Afghan and coalition forces in Helmand.
Published 22 August 2011