Press release
Advice for drivers in Dover
Drivers heading to Dover are being advised to plan their journeys as key routes are likely to be busier than normal.
This news article was withdrawn on
This document is no longer current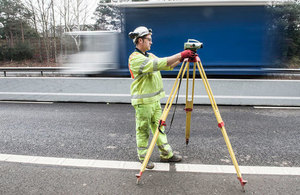 French border police at the Port of Dover and Eurotunnel continue to follow French government requirements to deliver heightened security checks to keep the traveling public safe following the recent attacks in France.
It is expected that the M20/A20 and M2/A2 approaches will be busy for tourist, freight and local traffic.
With the summer getaway approaching, it is expected that cross-Channel gateways will be busy.
Drivers are advised to:
plan their journeys and allow extra time if required
check travel conditions before setting out and, where it is safe to do so, during journeys
ensure they and their cars are fit for the journey – including taking regular breaks and topping up with fuel
tourist traffic for the Port of Dover is advised to consider using the M2/A2
freight and cruise traffic is advised to use the M20/A20
local traffic is advised to consider other routes such as the B2011, A256 or A258, which may not be suitable for HGVs
Drivers heading for the Channel Tunnel are advised to turn up on time for their booked departure.
Highways England provides live traffic information via its website, local and national radio travel bulletins, electronic road signs and mobile apps. Local Twitter services are also available at @HighwaysSEAST.
Travel advice for drivers heading to the Port of Dover is also available on Twitter via @PoD_travelnews or from Kent County Council via @KentHighways.
Published 21 July 2016