Advanced sight arrangements or Saville Report confirmed
Secretary of State confirms families of those killed or injured and soldiers directly involved will have advanced sight of Saville Inquiry report.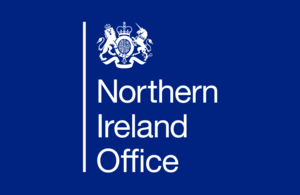 The Secretary of State for Northern Ireland, Owen Paterson, has confirmed arrangements for the families of those killed and injured and soldiers most directly involved to have advanced sight of the report of the Saville Inquiry before the Prime Minister makes his statement to the House of Commons at 3.30pm on Tuesday, 15 June.
Mr Paterson also confirmed that neither he nor any other member of the Government will receive the report until 24 hours prior to the Prime Minister's statement.
The Speaker of the House of Commons has agreed to offer the legal representatives of the families and the soldiers advanced sight of the Report seven and a half hours before the Prime Minister makes his statement. This will take place in separate, secure locations. Some members of the families and soldiers concerned will have up to 5 hours advanced sight as will nominated MPs and Peers.
Accredited media will be allowed one hour to look at the principal conclusions of the report.
There will be a strict embargo on any comment on the report until the Prime Minister has finished his statement.
Commenting on the arrangements, the Secretary of State said:
This will be a huge report not just in size but in its significance for all those directly involved. I am doing everything in my power to ensure that it is published in a way that fully recognises that.
The previous administration discussed with the families and soldiers a process that would allow them the opportunity to have advanced sight of the report. Having now held my own discussion with the families and soldiers' representatives I have decided to build on those arrangements.
I have not seen the report and will not do so until 24 hours before publication. To anybody who might want to speculate on the contents I would urge them wait until next Tuesday when they will be able to comment on the actual report.
Published 7 June 2010