Press release
Additional Second Permanent Secretary at the Treasury
Additional Second Permanent Secretary at the Treasury.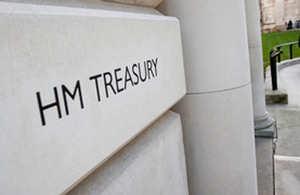 The Treasury today announces a restructuring of its senior management team, around the department's two functions as an economics ministry and finance ministry, with a Second Permanent Secretary as the head of each.
John Kingman will return to the Treasury as the Second Permanent Secretary, with responsibility for the economics function, in particular growth, financial services, and infrastructure. The appointment will take effect in October. John has been Global co-Head of the Financial Institutions Group at Rothschild since 2010.
Tom Scholar will be the Second Permanent Secretary responsible for the finance ministry function, including public finance and international issues.
Sir Nicholas Macpherson, Permanent Secretary to the Treasury, said:
I am delighted that John Kingman is returning to the Treasury. His experience of banking, and economic policy more generally, will be invaluable. John Kingman and Tom Scholar are two of the most talented people I have worked with, and it will strengthen the Treasury to have each of them responsible for the overriding priorities of economic growth and fiscal consolidation.
Notes for editors
John Kingman, 43, was the first Chief Executive of UKFI (2008-9), and before that Second Permanent Secretary at HM Treasury where he led on the resolution of Northern Rock (2007-8) and was closely involved in the recapitalisation of RBS, Lloyds and HBOS (2008). From 2000-2008, in various roles, John held responsibility for the Treasury's work on growth including as Director of the Enterprise & Growth Unit (2003-6). Earlier in his career, John worked at the Financial Times and BP. He is a World Fellow of Yale University and a member of the global advisory board of the Centre for Corporate Reputation, Oxford University.

Tom Scholar, 43, has been responsible for the International and Financial Services side of the Treasury since 2008, initially as Managing Director and from 2009 as Second Permanent Secretary. He was Principal Private Secretary and Chief of Staff to the Prime Minister in 2007-08, and Executive Director at the World Bank and International Monetary Fund (IMF) from 2001 to 2007.
Published 11 September 2012