Actis: Taxpayer to benefit from investment
The UK Government has sold its remaining 40% shareholding in Actis Capital LLP in return for a share in the profits of its funds, International Development Secretary Andrew Mitchell announced today.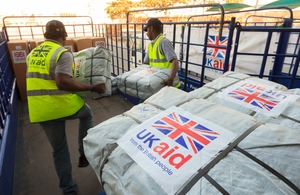 Following a competitive sale process, the Government has agreed that Actis's management team will buy DFID's shareholding for an initial cash payment of US$13 million as well as a share in the future profitability of Actis's funds.
If Actis continues to perform strongly, as it has done historically, the Government should receive a substantial return on its investment.  Assuming such continued performance, the Government's independent financial advisers estimate that this share could be worth in excess of US$100 million paid out over time.
Secretary of State for International Development Andrew Mitchell said:
Today's agreement represents a much better deal for the taxpayer. While Actis has generated significant profits, the previous shareholding structure meant the taxpayer and Government did not receive any direct financial return at all.

This sale now gives the British taxpayer an opportunity to share in the future profits of the funds managed by this highly successful business.
Actis, the emerging markets private equity fund manager, was set up in 2004 to attract private capital to the emerging economies of Asia, Africa and Latin America. It now has $4.6 billion funds under management, including US$ 2 billion invested on behalf of CDC, the development finance institution owned by the UK Government.
Published 1 May 2012