Action plans set out the future of UK aid
Operational plans for every country where DFID works now published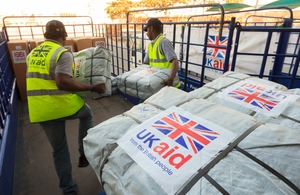 Today the British Government sets out in detail how it will change the lives of millions of poor people around the world. The full release of the operational plans - available to download here - map out the results UK aid will achieve over the next four years in every country DFID works in.
The set of plans show exactly how Britain's aid programmes will deliver results and measure progress up to 2015, including:
In Bangladesh, lifting 5 million people out of extreme poverty
In Ethiopia, providing basic healthcare for 7.5 million people
In Pakistan, getting more than 4 million more children into school
In Democratic Republic of Congo, protecting 15 million people from malaria
In Uganda, getting access to contraception for 1.35 million more women
In Zambia, supporting more than 3 million people to vote in the next elections
In Sierra Leone, ensuring 1 million people get access to drinking water
The plans follow a series of comprehensive aid reviews undertaken earlier this year to make sure Britain's aid budget is as focused and effective as possible. The three reviews examined:
International Development Secretary Andrew Mitchell said:
I am delighted to make these plans public. As part of the UK Aid Transparency Guarantee, we have committed to showing the British public where every penny of their aid money goes and the difference it makes to the lives of poorest people around the world.

In each country and region we work in, we will focus our effort where the need is greatest, not only saving but transforming millions of lives by providing access to food, clean drinking water, basic healthcare and education.
Published 31 May 2011