News story
Access to Medicine Index
Access to medicine is a basic right, yet each year millions of people die due to preventable and treatable diseases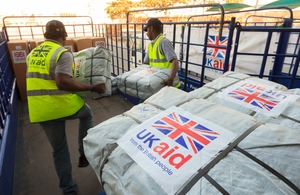 Access to medicine is a basic right, yet each year millions of people die due to preventable and treatable diseases such as HIV, malaria and tuberculosis. Others suffer needlessly due to chronic or neglected diseases, illnesses that could be eliminated but remain untreated. Improving access to medicines could save millions of lives each year.
The Access to Medicine Index (funded by DFID, the Netherlands Ministry of Foreign Affairs and the Bill and Melinda Gates Foundation and other investors) aims to help tackle this situation by increasing the transparency of how pharmaceutical companies perform in meeting the health needs of the poor. Created and published by the Access to Medicine Foundation, the Access to Medicine Index works by ranking 20 of the world's largest pharmaceutical companies on their efforts to make sure that medicines are made for, and reach, people in developing countries.
The Index is an independent and transparent assessment of company performance in doing this. Companies have incentives to improve their position on the Index; their ranking is important to their reputations as responsible companies; and, increasingly, large institutional investors see engagement with developing countries as an important factor in long-term corporate performance. The Index also means DFID can assess the impact of its work with companies on strengthening their contribution to better access to medicines for the poor.
The Foundation published its first Access to Medicine Index in June 2008. The second Index was recently released.
Published 12 July 2010