News story
Accelerator Innovation Network event: 27 July 2017
The Defence and Security Accelerator held an event in London on 27 July 2017 to provide more information on the themed competition: Improving crowd resilience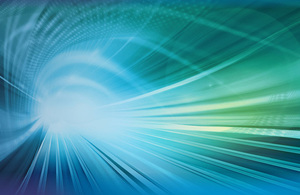 The event took place at the Chelsea Harbour Hotel in London.
Technical experts provided specific information about the themed competition: 'Improving crowd resilience'.
This Home Office (HO) competition, delivered through the Defence and Security Accelerator, seeks innovative or novel ideas to reduce the threat from the terrorist or malicious use of explosives and weapons in public spaces by using the crowd as a sensor. We envisage these capabilities and systems being used in crowded spaces, such as shopping centres, sports stadia and entertainment venues.
This competition seeks proposals for technologies, systems and behavioural sciences, as part of a whole systems approach to improve the detection of explosives and weapons within crowded spaces.
Jim Pennycook, Accelerator Innovation Partner, briefed on what the Accelerator is all about, our funding opportunities and how to work with us.
In addition, Bruce Hardie, Accelerator Innovation Partner, talked about how to submit a great proposal to the Accelerator.
Attendees were able to book a face-to-face meeting with Accelerator staff and subject matter experts to discuss potential proposals to the 'Improving crowd resilience' themed competition.
There were networking opportunities with other potential bidders, current suppliers, Accelerator team, government stakeholders and crowded places operators.
Defence and Security Accelerator
GO1
Building 5
Porton Down
Salisbury
Wiltshire
SP4 0JQ
Please email for the quickest response.
Published 17 July 2017
Last updated 31 July 2017
+ show all updates
Presentation slides now added.
First published.