News story
ACCEA online application system: your contact details
Please check that your contact details are correct on your online account.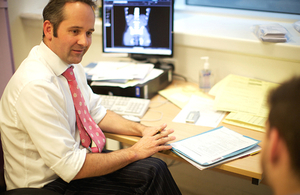 Ensuring your contact details are correct is important because we use this information to email you notifications. For example, we will notify you through email when you have won an award and when your award needs to be renewed. If the contact details you have provided are incorrect you will not receive these notifications.
Please check your contact details are up-to-date. The email address you provide should be your work email and should be secure.
If you are an academic or you hold a clinical academic or honorary contract please update your account accordingly.
To update your record go to the personal information or official data page in your ACCEA account and tick the box entitled 'academic'.
If your account is not up-to-date it may affect the funding of your award.
Published 9 June 2014