Government response
Abortion services in conflict situations
Response to the Woman's Hour debate on BBC Radio 4 around access to abortion services in conflict zones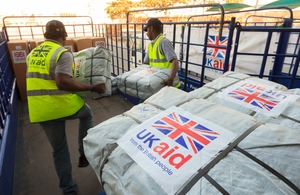 Responding to the Woman's Hour debate on BBC Radio 4 around access to abortion services in conflict zones, a DFID spokesperson said:
In conflict situations, UK-funded medical care is provided through humanitarian organisations who work according to humanitarian principles including the provision of non-discriminatory aid provided according to need and need alone.
On access to abortion services, UK policy is clear: the UK development budget can be used, without exception, to provide safe abortion care where necessary, and to the extent allowed by national laws. In conflict situations where denying an abortion in accordance with national law would threaten the mother's life or cause unbearable suffering, international humanitarian law principles may justify performing an abortion rather than extending what amounts to inhumane treatment in the form of an act of cruel treatment or torture. This will depend both on the woman's condition and the safety and security of the humanitarian staff.
US regulations on the provision of abortion services have no influence on UK funding. We maintain good discussions with US and Norwegian counterparts. The UK remains one of only a handful of international donors willing to tackle this highly sensitive issue.
Published 11 February 2013