Jocelyn Hillman, explains how the charity Working Chance is helping female offenders move across the social divide.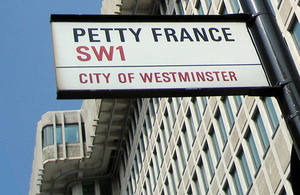 Jocelyn Hillman, explains how the charity Working Chance is helping female offenders move across the social divide.
Working Chance is a charity which places women ex-offenders into jobs with quality employers. It is headed up by Jocelyn Hillman, who is proving that, with support and encouragement, women whose lives have taken a wrong turn can re-join the workforce and become productive and respected members of society. 
Getting a woman into work is the best way to stop her re-offending. Quite simply, a woman with a job has structure in her life, money in her pocket and pride in her progress.
This is why I welcome the announcement of the Government's strategic priorities for female offenders along with the establishment of the Advisory Board for Female Offenders. It shows the Government understands the value of such rehabilitation in terms of the benefits socially and economically.
The women who come to us for help are usually the sole breadwinner for their families: they want to earn a living and be strong role-models to their children.
Working Chance's model of providing women ex-offenders with professional recruitment services before and after release ensures that they are better equipped to make the transition from custody to finding employment. In this way, they become independent, empowered and contributing members of society, better able to support themselves and their families.
In our experience, whether an ex-offender engages with a service depends on how much she values it.  She will choose to engage with a service if it is of a high quality and responds to her needs.  The fact that we provide such a service means that we are dealing with women who are at a point in their journey where they are ready to engage and be helped.
Our offering is unique: we provide a quality, bespoke recruitment service for female ex-offenders in London and the southeast. Our way of working mirrors those of a high-end commercial recruitment agency. We get to know our candidates and our potential employers well and our service focuses on providing well-matched candidates to employers for quality roles. We have combined this commercial recruitment approach with a deep understanding of the criminal justice system in order to design services that meet the needs of both employers and our candidates.
Published 22 March 2013