A vision for restorative justice
Minister Nick Herbert spoke about the benefits of restorative justice and the need to embed it in every part of the criminal justice system.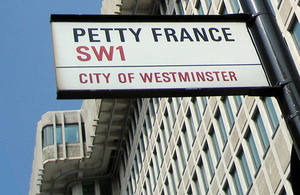 Restorative Justice  allows  a victim of a crime such as burglary and  the offender,  to meet face-to-face,  enabling  both of them to play a part in repairing the harm and finding a positive way forward.
The practice, already being used across England and Wales, can empower victims and communities to come to terms with their trauma and may also help to reduce crime by making offenders understand the impact of their actions.
Speaking before the Association of Chief Police Officers and the Restorative Justice Council in Manchester, Nick Herbert said:
'Restorative justice must be robust and effective in terms of victim satisfaction… and contribute to the Government's key goal of breaking the cycle of crime and high rates of reoffending.'
He added that restorative justice's full potential in the criminal justice system was as yet 'unfulfilled.'
Published 22 February 2011