World news story
A UK visa is just five steps away
UK Visas & Immigration launch new video aimed at first time visitors to the UK.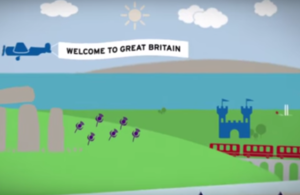 In order to reassure first time visitors to the UK that the visa process is straightforward, UKVI has launched a new video to explain each step of the process - from filling out the form online, giving fingerprints at the Visa Application Centre to receiving the visa.
Are you thinking of travelling to the UK?
The British Government is committed to providing an excellent service to Sri Lankan customers. Our latest visa statistics show that in the year ending June 2015 visit visas were up 8% year on year and that we issued over 21,000 visas to Sri Lankan nationals.
British High Commissioner to Sri Lanka, Mr. James Dauris, said:
"We are committed to making it straightforward for customers to apply for British visas. Our aim is that this new video will help to make it even easier for Sri Lankan visitors to apply for a UK visa.
"Sri Lankan visitors will receive a warm welcome in the UK and we are looking forward to seeing visitor numbers continuing to rise next year.."
Other recent improvements to the service include the Passport Passback scheme which allows customers to keep hold of their passports while their visa application is being processed.
Published 12 October 2015