News story
A truly devastating day for the families of Gleision miners, says Welsh Secretary
The Secretary of State for Wales Cheryl Gillan said: "This has been a truly devastating day for the families of Charles, Garry, Phillip and…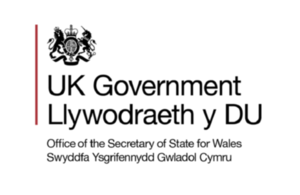 The Secretary of State for Wales Cheryl Gillan said:
"This has been a truly devastating day for the families of Charles, Garry, Phillip and David who have so tragically lost their lives. Their families told me that the unstinting compassion and support they have received from their friends, the local community and volunteers has been of great comfort to them.
"I saw firsthand the selfless and tireless work of all the emergency services and specialist rescue teams from across the UK. It has been an incredibly difficult and dangerous process, but one that they have carried out magnificently. We must thank them and everyone who has been involved in this tragic event. It has touched the hearts of everyone, not just in Wales, but across the country.  
 "As the families grieve for their loved ones we will do everything we can to support them, to identify how this terrible incident occurred and to learn lessons for the future."
Published 16 September 2011