Government response
A thousand days to reach the Millennium Development Goals
Response to a letter from faith leaders about meeting the Millennium Development Goals in 2015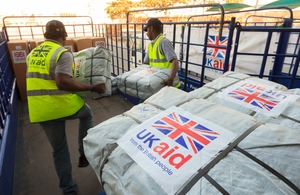 Responding to a letter in the Financial Times newspaper on the countdown to the Millennium Development Goals (MDGs), Secretary of State for International Development Justine Greening said:
I welcome this contribution to the debate on how we tackle world poverty as the countdown to the Millennium Development Goals begins.
The High-Level Panel, which the Prime Minister, David Cameron co-chairs, has been discussing the internationally agreed goals to replace the MDGs. 2013 is a crucial year for international development for Britain as we host the G8 and as the year in which we will become the first G8 country to keep the pledge on 0.7%.
Faith groups have an important role to play in fighting global poverty and I look forward to meeting some of the signatories of this letter to discuss how we can best work together.
Published 5 April 2013