World news story
Team from the Political Section of the High commission visit Jos
Visit provided a chance to meet a variety of established contacts and establish new links.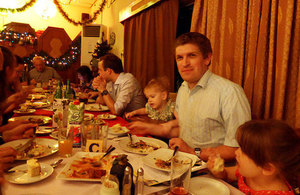 A team from the Political Section of the High commission visited Jos on 11 – 12 December. The visit provided a chance to meet a variety of established contacts and establish new links. One of these was with the National Institute for Policy & Strategic Studies in Kuru. This facility attract and trains middle to top ranking Nigerian Civil Servants and Military Personnel in the fields of policy and strategy. The institute has an established relationship with the University of Bradford and aspires to develop its network of UK contacts. Our delegation were warmly received by Director General, Professor Tijjani Muhammad-Bande OFR, and his senior team. He presented a plaque of the Institute to Head of Delegation, Nigel Holmes who leads on the UK political relationship with Northern Nigeria.
A very different but equally inspiring call was on the Franciscan Missionaries of the Divine Motherhood (FMDM). Based in the city of Jos, the Sisters provide a range of services and support to the community in which they serve. One of the order has been involved in facilitating dialogue between Christian and Muslim prisoners. The order also provide the opportunity for young Nigerian women who wish to join the order to undertake training, first in Jos and then Zimbabwe and elsewhere. A beneficiary of this opportunity many years ago was Sister Christiana Haliru; she (pictured far left) has now risen to the position of Regional Leader for Nigeria, the first Nigerian to hold this position. This is a source of great pride to Sister Mary Rogers (pictured second right), former Regional Leader and now Bursar for FMDM in Nigeria. British High Commission colleagues are Osaro Odemwingie (Senior Political Advisor), Nigel Holmes and Andrew Fleming (Deputy Head of the Political Section).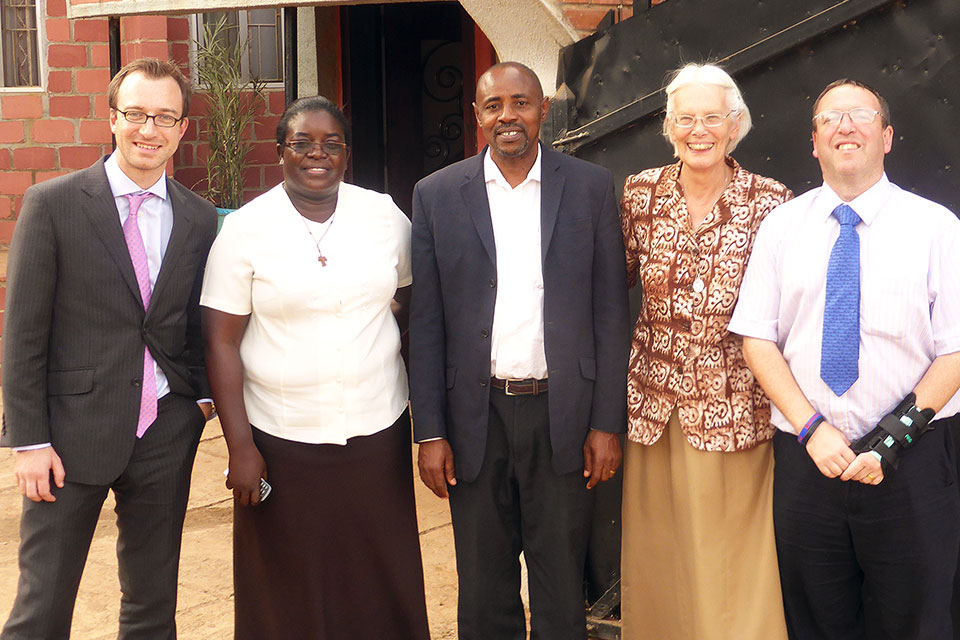 The visit also provided the opportunity to meet members of the wider British Community in Jos which numbers close to 70. As many as half joined the visiting delegation for dinner; for some this was the first meeting in some years with representatives of the High Commission.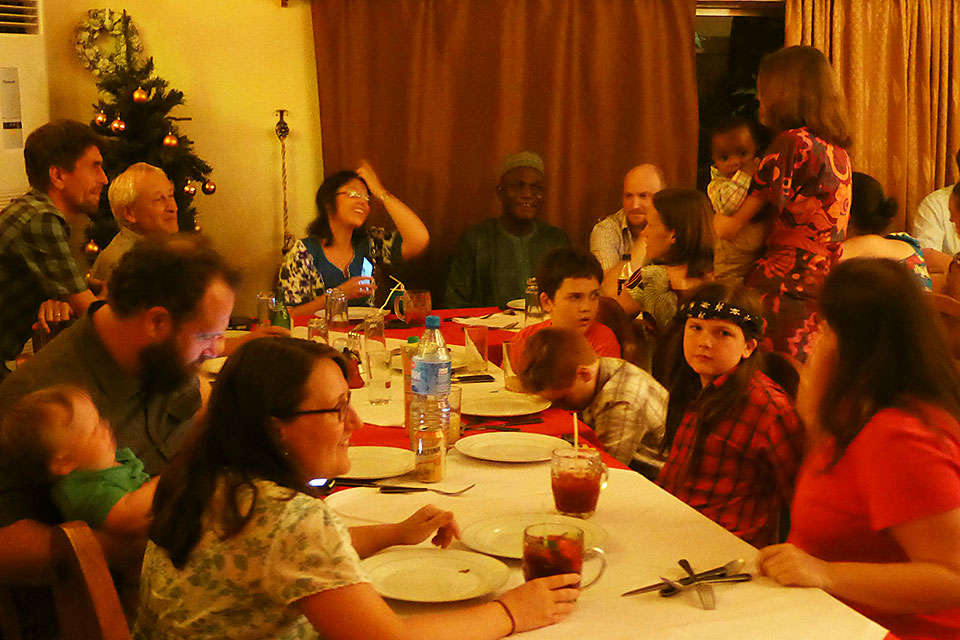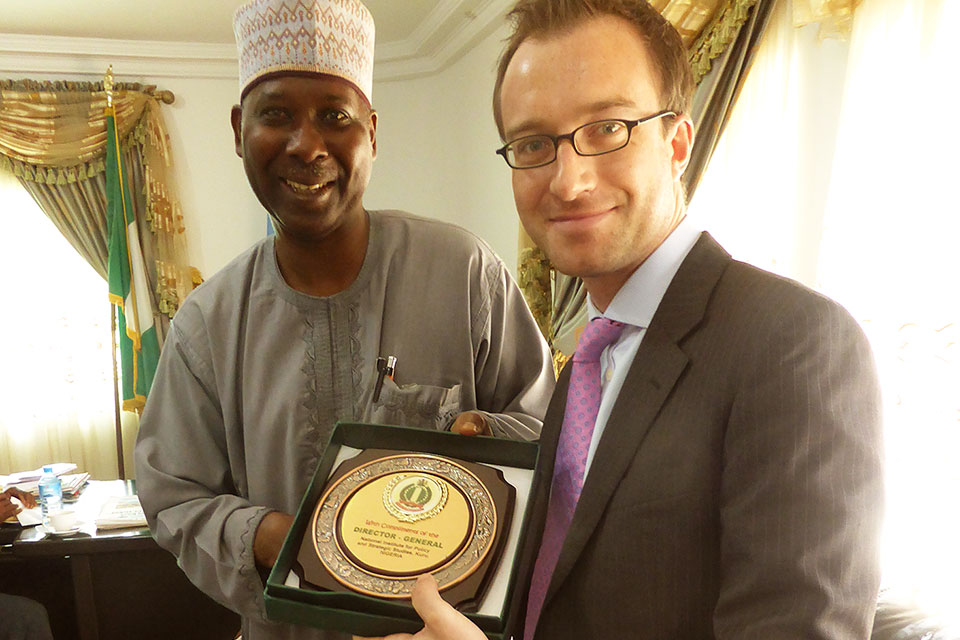 The delegation also met with The Resident Electoral Commissioner for Plateau State, Mr. Habu Zarma, the Police Commissioner, Mr. Nasiru Oki, and various representatives of Civil Society, many of which are engaged in various community cohesion related project activities. Discussions focused on the security situation in Jos and the upcoming elections. All involved were saddened by the suicide bombings in central Jos that occurred on the evening of the visit and took over 30 lives. The delegation's thoughts are with all members of the wider Jos community who lost family in this attack.
Published 23 December 2014