A restorative justice system - the view from the bench
Lawrence Kershen QC, commercial mediator at Tooks Chambers and former Chairman of Restorative Justice Council, discusses restorative justice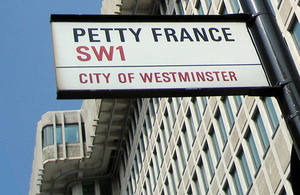 Lawrence Kershen QC, a commercial mediator at Tooks Chambers and former Chairman of the Restorative Justice Council, discusses restorative justice in the criminal justice system. Restorative justice allows victims of crime to be given the opportunity to confront their offender and to have a say in the resolution of the offence.
'What might a justice system which embodied restorative principles look like? What might be the judge's view of a more restorative justice system?
To answer such questions we need to give ourselves permission to dream of a justice system where healing and changing behaviour is central. Where the victim comes away restored and empowered, where the offender learns from his mistakes and develops understanding.
I sat as a Crown Court recorder, a part-time criminal judge, for a dozen or so years. Before I heard of restorative justice, it struck me that an important factor that judges tended to look for when they were sentencing in criminal cases was remorse.
I concluded that its importance lay in the fact that if someone is remorseful, there is a better chance they will be less likely to repeat the offence - in other words that at some level their conscience has been touched. Those of us who work criminal courts often see people who have little empathy - probably since before they became involved with the criminal justice system - for those that they violate through crime.
On the assumption that we all have the capacity to feel for another person, but that due to circumstances and upbringing it can become dulled, how could one awaken that sense of connectedness?
Then I learned from the probation service that the process already existed, that there were people already doing it, and that it was called restorative justice. Restorative justice became a really interesting and challenging notion for me, at the heart of which was this idea of building empathy between victims and offenders.
The best summary of a restorative legal system for me is that it would be a victim-centred justice system, The victim's needs are for information, validation, vindication, restitution, testimony, safety and support. These are the starting points of justice. Every victim will have access to a quality restorative process, and implicitly every offender who is connected with such a victim will have similar access.
So how might this ideal world come into being? One of the key steps must be legislation. I believe we are close to achieving a statutory requirement or expectation for restorative justice to be part of every criminal process. While there might be some debate about whether it should be a requirement or an option, legislation is needed which would mandate a judge to adjourn a case so that a restorative justice process can take place.
So, how and where might be the restorative process be implemented in building this restorative legal system? Prior to sentence there is the opportunity for a restorative process, where the judge may initiate or allow an adjournment in order that the process can take place. Typically the resulting accord or agreed actions are reported back so that the restorative process can be incorporated into any community sentence passed, for example: action-plan orders, reparation orders. Those actions might include, for example, drug treatment, or finding work, or even relocation. A hallmark of such a restorative legal system is surely that pre-sentence restorative justice is a matter of routine, both to the courts and the public.
This is an excerpt of a longer article, read the full text Making justice systems more restorative - a view from the bench.
Published 29 November 2012