News story
A renewed commitment to tackling climate change through international law'
Foreign Office Minister Henry Bellingham has welcomed the outcome of the UN Climate Change Conference (COP 17) which concluded in Durban, South Africa on 11 December.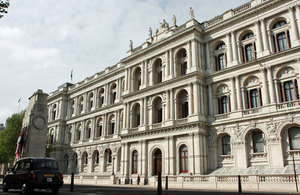 After two weeks of intense negotiations, the parties struck a deal which saw significant progress made on the UK's most important aims for the conference.
Mr Bellingham said:
"The outcome at Durban has exceeded the expectations of many. We have a renewed commitment to tackling climate change through international law, and to helping the poorest countries respond. I congratulate all that were involved in the UK's efforts in Durban."
The talks resulted in the adoption of a roadmap - the 'Durban Platform' - to a global legal agreement to tackle climate change, applicable to all parties, including the world's largest emitters. Negotiations will begin early next year, and conclude no later than 2015.
The conference agreed to adopt a second commitment period of the Kyoto Protocol, and to establish the Green Climate Fund to support developing countries in reducing their emissions and adapting to climate change.
The conference also recognised the global gap in ambition between the pledges made to reduce emissions and what is necessary to stay within the agreed target of keeping below 2 degrees of warming, and launched a work programme for increasing global ambition.
Published 14 December 2011