A new era in UK-India trade relations
Clarke is spending three days in Delhi highlighting the mutual benefits of increasing the levels of legal business between the UK and India.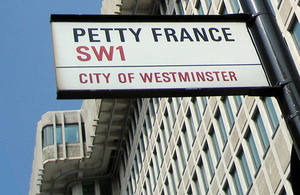 The Justice Secretary will tell Indian political and business leaders that improving business relations between the UK and India is in the best interests of both countries.
Mr Clarke will also meet prominent Indian businesspeople and lawyers to promote the UK as a centre of excellence for litigation and alternative dispute resolution and will give his full backing to work to liberalise India's legal services - the Indian legal market is currently estimated to be worth 4 billion dollars, growing to $6.5 bn in 2016 but if fully liberalised its value to India could be $12.3 bn.
The Secretary of State Kenneth Clarke said:
'The UK and India are among the oldest and most vibrant democracies in the world.  The challenge now is to step up this relationship which is critical to Britain and to the world.'
Published 27 September 2011