News story
A-Level results and the start of Clearing
David Willetts congratulates A-Level students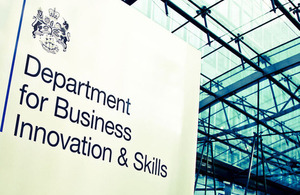 16 Aug 2012
---
---
"Congratulations to all those receiving their A-Level results today. I know how hard students have worked to achieve these results.
"Students are benefiting from a more diverse and competitive higher education sector. So there is a good choice of high quality courses. We have also introduced more flexibility into the system by allowing open recruitment of AAB students so that they can access the university of their choice.
"Already more than 350,000 applicants have achieved the grades they need and are now off to university. For those who don't get the results they had hoped for, there are still many other options out there. There are over 25,000 courses with vacancies in clearing so it is worth looking to see what is available.
"Alternatively I would encourage students to consider studying part time or perhaps pursue an apprenticeship. You can also choose to reapply next year. Under our new reforms graduates will have to make a greater contribution towards the cost for their degree, but there will be more generous financial support available while you study and fairer repayment arrangements when you leave university."
Links
Published 16 August 2012