World news story
Sport is GREAT: USD 5000 donation to "Antonio Valencia Foundation"
In advance to our Sport Relief Event 2014, the British Embassy Quito donated USD 5000 to support Antonio Valencia Foundation.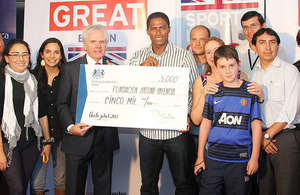 On Monday 8th, the Head of Mission, Ambassador Patrick Mullee, gave a symbolic cheque to the Manchester United football star, Antonio Valencia, to carry on his work with children in Ecuador through his foundation.
The funds will be collected from our Sport Relief in 2014.
During his visit to our office the football star also met with Embassy staff and agreed to do a short video clip giving his thoughts about why GREAT Britain is so great (soon available here).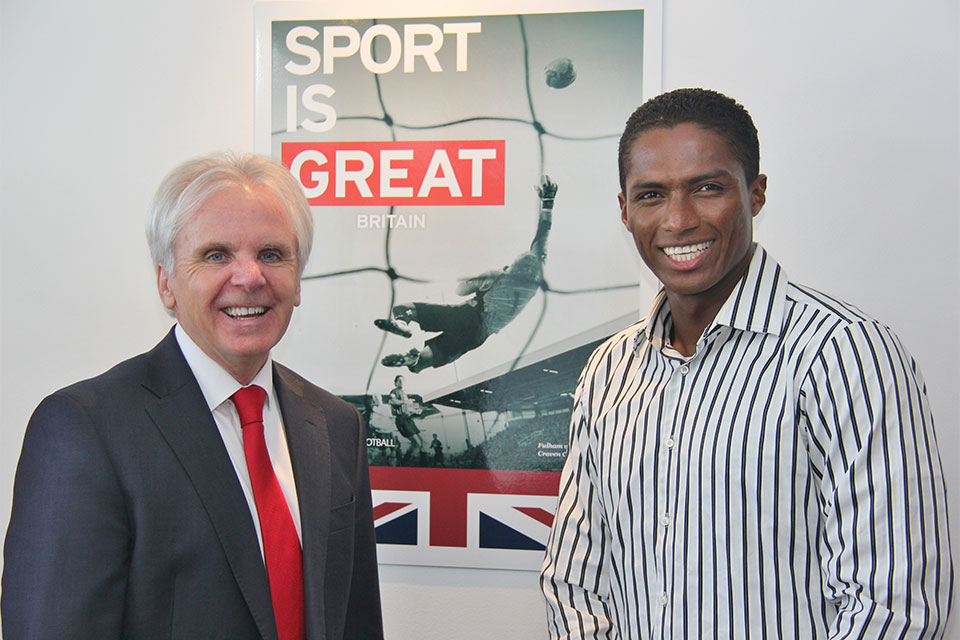 It was a very exiting afternoon at the Embassy with another GREAT moment to remember and feel proud of the links between Ecuador and the UK.
Check the visit photo gallery here.
Published 10 July 2013