A further statement sent by the Rippington family, following the bus crash last Sunday morning in France
"Max Rippington, son of Peter, who was so tragically killed in the horrific coach crash on Sunday, and Sharon Rippington, badly injured in the same incident, is delighted to be reunited with his sister Amy and his Mum, Sharon."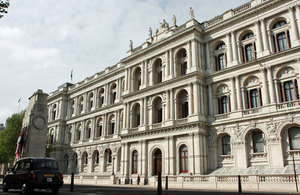 "Sharon who suffered multiple injuries to her face and back is recovering in hospital and is able to talk to family and friends. Amy is also with her in hospital and is being treated for bruising and severely aching muscles. They all, Sharon, Amy, Max and family wanted to express deep thanks to all for the very kind tributes and support being given. It has given them all enormous strength, comfort and pride.
"As previously stated, the family would like to request privacy and time to grieve with their family and friends."
Published 21 February 2012