World news story
A Dream Combination
An article by the British Ambassador to Iceland on the occasion of GREAT days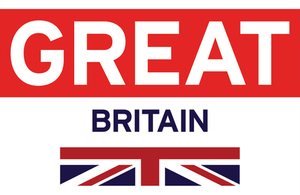 A couple of weeks ago I was driving the new Land Rover Discovery Sport along Kaldidalur, in deep snow and overlooked by Langjökull. It was the dream combination: a brilliant new British car and some of the most spectacular scenery in the world. I am asked to do many things as the UK's Ambassador to Iceland, but this was among the best.
It is no wonder that more British tourists come here than any other nationality. We Brits have a yearning to be daring, to try the next different thing, maybe something quirky, and a bit of a challenge. Above all, we love great countryside. Iceland has all this and more so it is no surprise that Land Rover chose Iceland as the setting for its global launch of the Discovery Sport.
The British now arrive at Keflavik from nine UK airports, more than from any other country and in the many cruise ships that now come to Iceland. The biggest UK airline (and fourth largest in Europe), easyJet, operates from six of those airports all through the year. Yes, we're not just summer visitors; we come in the dark and the cold too. Close to a million tourists visited Iceland in 2014, of which more than 200,000 were British, many of them for the second or third time. On Friday this week, I will be proud to share the stage with Iceland's tourism minister Ragnheidur Elin Arnadottir to mark the opening of yet another route, when Icelandair starts its fights to Birmingham. The traffic isn't one-way. Icelanders are increasingly travelling through those nine UK airports to shop, take a holiday, do business and go to our universities. As both our economies prove to be more robust than most others, our mutual business interests will continue to grow. The UK economy is now growing at its fastest rate since 2007.
There are many more opportunities which may serve the economic interest of both countries. As the geopolitical world around us changes, energy security and climate change become ever more important priorities for all of us. In the UK, we have set ourselves clear objectives to reduce our carbon emissions. To this end, we already have electricity interconnectors with France, the Republic of Ireland and the Netherlands and we have plans for others with Denmark and Norway. It is my very sincere hope that, one day, the UK and Iceland will be connected by the world's longest electricity interconnector. It would bring great benefits to our two countries: investment and jobs for us both and a lucrative revenue stream for Iceland. Yes, there are issues to consider, but I believe these are solvable and I hope that an interconnector will become a physical symbol of the great links between our two countries.
British Days
This week, our business focus in Iceland will be on food. In 2013, food products (including alcoholic beverages) were exported from Britain for a total of 19.4 billion pounds. We hope to carry on that trend in Iceland with a ten day promotion of some great British food brands, starting at Hagkaup in Smáralind on 5th February and continuing in all Hagkaup stores around Iceland until 15th February. Iceland knows about food – I don't think I have tasted better lamb or fish anywhere else in the world – but I hope we can tempt you with our taste of Britain.
Stuart Gill British Ambassador to Iceland
Published 5 February 2015