News story
A diverse apprenticeship for a diverse society
Find out about our work promoting diversity and inclusion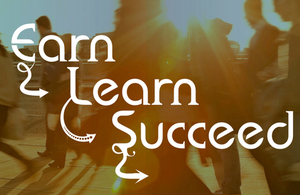 Today's Civil Service looks more like the country it serves – and it's undoubtedly all the better for it. More than half of civil servants are now women. The numbers from ethnic minority backgrounds, those identifying as openly Lesbian, Gay and Bisexual and those with disabilities have also risen too. This record puts us head and shoulders above most organisations, but we know there's much more to do.
Every day, civil servants and apprentices deliver for Britain and work on issues that affect all our lives. It's only fitting that the Fast Track apprenticeship scheme continues to strive to reflect the diversity of the society it serves, and welcomes the best and brightest talent – regardless of background or circumstance.
Alongside our diversity partners, this year we will be working to promote the Fast Track to students from Black, Asian and Minority Ethnic and disadvantaged socio-economic backgrounds, as well as LGBT and disabled students.
Our five partners, Rare, Elevation Networks, MyKindaFuture, Graduate Promotions and Stonewall, are all committed to raising awareness of the Fast Track among those from under-represented groups, as well as helping them develop the skills and confidence they need to apply to us.
Find out more information on our work on diversity, inclusion and outreach in the Civil Service.
Published 11 January 2016