World news story
A day to celebrate in Lithuania
British ambassador to Lithuania, David Hunt, reflects on the 25th anniversary of the restoration of Lithuanian independence.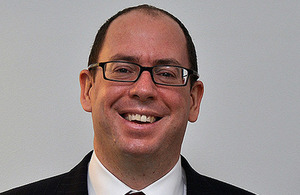 Today, 11 March 2015, Lithuania celebrates the 25th Anniversary of the restoration of its independence. The Lithuanian Seimas (Parliament) will lead the celebrations and representatives from parliaments from across the world will attend. David Crausby, MP will represent the House of Commons. Two leading UK opinion formers, Chris Donnelly, Director of the Institute for Statecraft and James Sherr, Chatham House will also take part in Roundtable discussions organised as part of the celebrations.
The Lithuanian people showed great courage during their struggle for freedom from the former USSR. I am always struck by the images from the Baltic way in 1989, when opposition groups from across the Baltic States, organised a human chain of over two million people from Vilnius to Tallinn to coincide with the 50th anniversary of the infamous Molotov – Ribbentrop pact.
On this day it's also important that we remember the Lithuanians who lost their lives for this cause: in 1991, during the siege of the Vilnius TV tower, now a powerful symbol of Lithuania's independence, 14 protestors were killed and over 600 were injured by Soviet troops.
No –one at this time could have predicted the remarkable progress Lithuania has made following the restoration of its statehood. Today Lithuania stands alongside the UK as a full and equal member of the European Union and as an active ally in NATO. Lithuania has also successfully chaired the OSCE in 2011 and assumed the Presidency of the Council of the European Union for the first time in 2013.
Furthermore, since January 2014 we have worked closely together on the United Nations Security Council following Lithuania's successful election as a non-permanent member. Our cooperation now is deeper and more sustained than it has ever been and long may that continue.
Today is a truly historic moment: a time to look forward as well as a time to remember. I wish all Lithuanians the very best in the future!
Published 11 March 2015