A blueprint for technology
Prime Minister David Cameron announces plans to make Britain the most attractive place in the world to start and invest in innovative technology companies.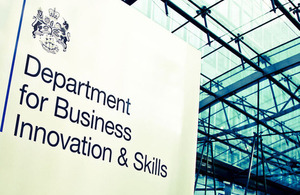 During a speech at a major event in Shoreditch before an audience of business people, the Prime Minister revealed the Government had published a blueprint for technology. This spells out how the Government will support high-tech innovation, including reviewing the intellectual property system.
He also set out the Government's ambition for London's East End to be transformed into a world-leading technology city to rival Silicon Valley, where companies including Google, Intel and Facebook have committed to invest in the long-term future of the area.
Blueprint for Technology
The Blueprint sets out the Government's aim to make the UK the most attractive place in the world to start and invest in innovative technology companies; and to make the Government the most technology friendly in the world. It sets out a number of new policy measures:
A new Entrepreneur Visa to make sure that if you have a great business idea, and you receive serious investment from a leading investor, you are welcome to set up your business in the UK.
An independent review of the intellectual property framework, including considering whether there are benefits in a US style 'fair use' copyright provision.
A new 'peer to patent' system which draws on the expertise of people across the globe to help maintain patent quality.
A vision for innovation
The blueprint also lays the framework for how these goals may be achieved over the coming months, including:
Technology and Innovation Centres.
A consultation on the taxation of intellectual property.
Support that Research & Development Tax Credits provide for innovation.
The potential for creating a Patent Box.
Between now and Spring 2011 the Government will work with businesses and other experts to set out its broader vision for innovation in a cross-Government innovation strategy.
Links
BIS press notice: Independent review of the intellectual property system

Published 4 November 2010