900K overseas visitors watch football
Survey highlights impact of 'the beautiful game' on tourism.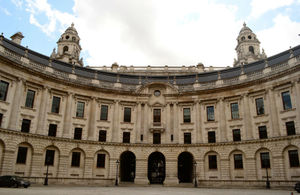 Nearly one million overseas visitors to Britain watched a game of football here last year, figures have shown.
VisitBritain revealed that 40 per cent of foreign fans going to a football match said that watching sport was their main reason for visiting the UK, and that football tourists spent £706 million in 2011.
The sport also encourages visitors to explore beyond London, with almost 20 per cent of those who came here for a match heading to Manchester United's ground Old Trafford. The second most popular destination was Anfield, home of Liverpool FC.
VisitBritain teamed up with the English Premier League back in 2008 to help promote the home of football in key overseas tourism markets using videos of international players talking about the places they love in Britain.
Sport and Tourism Minister Hugh Robertson said: "The Premier League is one of this country's most successful exports and known the world over. It is no surprise that it has become a big draw for tourists who want to experience the most exciting league in the world in person.
"VisitBritain and the Premier League's partnership is also showing overseas fans what more our country has to offer, helping to drive strong tourist spend."
Sports tourism in numbers
1.3 million tourists visiting Britain in 2011 went to a live sporting event
900,000 of these visitors went to a football match
Sports tourists spent £1.1 billion on our shores last year
Visitors who played sport in Britain in 2011 spent another £1.2 billion
Most foreign golf spectators came from the USA
Most foreign cricket spectators came from Australia
Further information
Published 22 October 2012