Press release
£75 million to build cars of the future
Automotive companies challenged to come up with engine technologies that will make cars more efficient and change the way we drive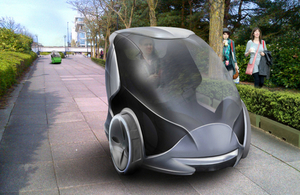 government launches fund to speed up development of green technologies for engines
£1.5 million announced for first driverless cars project to be tested in a UK city centre
Automotive companies are being challenged to come up with engine technologies that will make our cars more energy efficient and ultimately change the way we drive, Business Secretary Vince Cable announced today (7 November 2013).
The £75 million fund will enable businesses to make and test low carbon technologies that will keep the UK at the forefront of engine design and help safeguard up to 30,000 jobs in engine production. They will be the pilot projects of the Advanced Propulsion Centre (APC), which was announced in July, and will channel £1 billion investment from government and industry to fund the development of new technologies over the next 10 years.
During a visit to Northampton, Vince Cable also announced £1.5 million for a project that will test driverless cars in a pedestrianised area for the first time.
The 'pods' will be able to carry 2 people and will be run on designated pathways in Milton Keynes city centre. It is planned that in 2015, an initial batch of 20 pods will be driver-operated and will run on lanes separated from pedestrians. By mid 2017, 100 pods that are fully autonomous will be running on pathways alongside people and will use sensors to avoid obstacles.
The early collaborators on the project are engineering consultancy firm Arup, Transport Systems Catapult, The Automotive Council, and Cambridge and Oxford Universities.
Business Secretary Vince Cable said:
By 2050, very few - if any - new cars will be powered solely by the traditional internal combustion engines, so it is important that the UK car industry is at the cutting edge of low carbon technologies. The Advanced Propulsion Centre, launched as part of our Industrial Strategy, will help to position the UK as a leading innovator while securing jobs and strengthening supply chains.

Driverless cars are another invention that has the potential to generate the kind of high-skilled jobs we want Britain to be famous for, as well as cutting congestion and pollution and improving road safety.

The car industry has gone from strength to strength – with 1 vehicle rolling off a production line somewhere in the UK every 20 seconds. But we must look at the long-term challenges and opportunities to ensure the sector continues to succeed and grow.
John Miles, Programme Director and Arup Consultant, said:
With the continually increasing number of people living in cities, city authorities are facing some real challenges with regards to ensuring future levels of mobility. This project has the potential to deliver a truly autonomous low carbon transport option within the context of a city centre and we're delighted to be using this funding to take the project into the first stages of design.
The competition to find the pilot projects for the APC will be run by the UK's innovation agency, the Technology Strategy Board.
Chief Executive Iain Gray said:
"The APC is a key element of the joint government-industry strategy for the automotive sector. This competition will fund a number of projects that will strengthen UK capability as well as developing the UK's propulsion systems supply chain. As such the APC represents a new way to embed innovation further into the UK automotive sector, helping us gain a competitive edge in this industry."
During his visit to Northampton, the Business Secretary visited the Silverstone racetrack where he was given a tour of the University Technical College. The visit coincided with Tomorrow's Engineers Week (#TEWeek13) – a campaign to promote the benefits of a career in engineering to young people across the country, particularly young women. The automotive industry is expected to recruit more than 7,600 apprentices and 1,700 graduates over the next 5 years.
He also visited engineering company Cosworth as it announced plans to open a new facility to manufacture components for some of the world's most advanced engines.
The announcements came on the day the Deputy Prime Minister challenged industry and experts to put forward innovative ways to invest £500 million to encourage more people to choose vehicles with the lowest possible emissions. In June the government announced that money would be made available to support electric cars and other vehicles that produce almost no carbon as part of its strategy to create jobs and boost economic growth, as well as tackling climate change and air quality issues.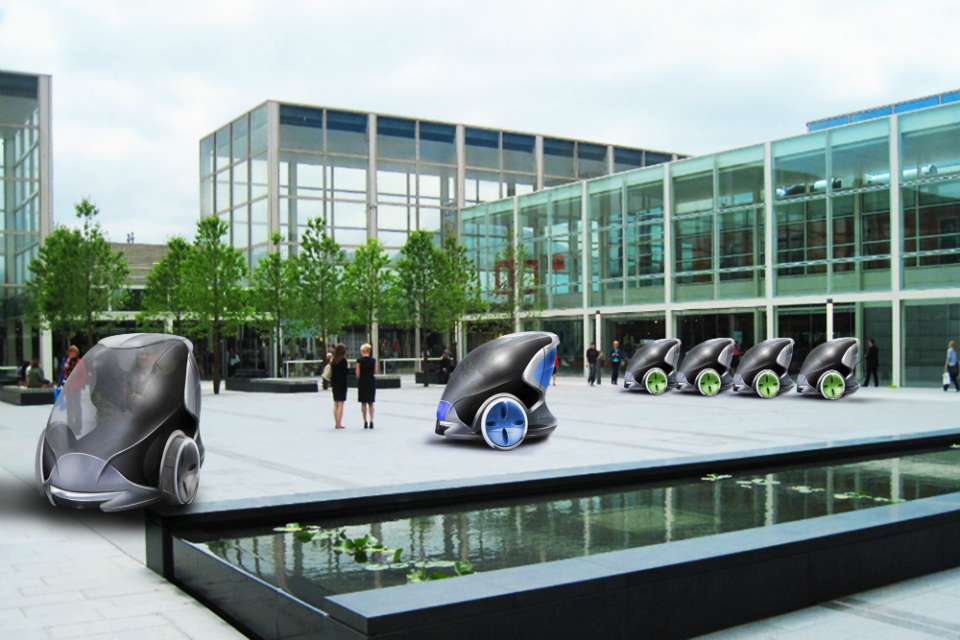 Notes to Editors
To apply for a share of the £75 million APC fund, bidders must form a group which includes at least one vehicle manufacturer, an SME and at least one supply chain company. The competition,which will support a range of powertrain technologies, will open on the 2nd December 2013, with projects expected to begin from April 2014. For information on how to apply, visit 'Competition for Collaborative R&D Funding'.

The APC will:
provide a go-to location and physical space for collaboration & innovation, supporting technology developers to drive innovation.
co-ordinate a range of collaborative, pre-competitive, industrialisation activities that have taken strategic direction from the Automotive Council.
position the UK as an R&D hub and key location for powertrain development and production by investing in promising products, processes and people over 10 years.
raise the UK reputation in advanced propulsion, showcasing the UK's capabilities to the global community.
3.For more information on Cosworth, please contact Lucy George on 01604 598 574.
4.The Technology Strategy Board is the UK's innovation agency. Its goal is to accelerate economic growth by stimulating and supporting business-led innovation. Sponsored by the Department for Business, Innovation and Skills (BIS), the Technology Strategy Board brings together business, research and the public sector, supporting and accelerating the development of innovative products and services to meet market needs, tackle major societal challenges and help build the future economy.
5.About the Transport Systems Catapult. The Vision of Transport Systems Catapult is to drive the UK's global leadership in Intelligent Mobility: The efficient and cost effective movement of people and goods. The Catapult's world class Innovation centre based in Milton Keynes will be opening in 2014. The Transport Systems Catapult is one of seven Catapults established by the Technology Strategy Board with over £1 billion of public and private sector investment expected over the next 5 years. The Catapults will bridge the gap between business, academia, research and government to promote and nurture technology innovation. Other Catapults include High Value Manufacturing, Cell Therapy, Satellite Applications, Connect Digital Economy, Future Cities and Offshore Renewable Energy. A further two catapults in Stratified Medicine and Energy Systems are planned for the future.For further information please visit our new website https://ts.catapult.org.uk. Enquiries about the Transport Systems Catapult contact: Andrew Gibson, Transport Systems Catapult Communications Team on 07903 518696 or email andrew.gibson@ts.catapult.org.uk
6.The government's economic policy objective is to achieve 'strong, sustainable and balanced growth that is more evenly shared across the country and between industries'. It set 4 ambitions in the 'Plan for Growth', published at Budget 2011:
to create the most competitive tax system in the G20
to make the UK the best place in Europe to start, finance and grow a business
to encourage investment and exports as a route to a more balanced economy
to create a more educated workforce that is the most flexible in Europe
Work is underway across government to achieve these ambitions, including progress on more than 250 measures as part of the Growth Review. Developing an Industrial Strategy gives new impetus to this work by providing businesses, investors and the public with more clarity about the long-term direction in which the government wants the economy to travel.
Published 7 November 2013