News story
£7.5 million in funding to support urban living
Opportunities for businesses to help local councils and communities improve quality of life in urban areas through innovative use of data.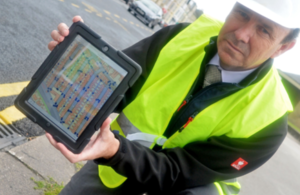 Innovate UK is investing up to £7.5 million in research and development projects and feasibility studies to develop data sets which can transform local services in towns and cities.
Businesses and academia will work together on a specific urban challenge in areas such as transport, health, energy, built environment, water, financial services.
The aim is to improve existing services or to develop new ones, by combining environmental, social or economic data with other information.
Projects must be collaborative and business-led and include a likely end-user and a small business as consortium partners.
This competition opens for applicants on 8 December 2014. It is being co-funded by the Natural Environment Research Council (NERC) and the Economic and Social Research Council (ESRC).
Published 24 November 2014