World news story
60 years of Lao – UK diplomatic relations
On Nov 18, the Lao government and the British Embassy Vientiane co-hosted an evening to celebrate 60 years of Lao – UK diplomatic relations.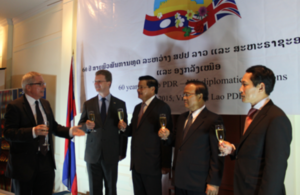 The evening reception was attended by Deputy Prime Minister and Minister for Foreign Affairs of Lao PDR, Thongloun Sisoulith, Vice Minister of Foreign Affairs, Saleumxay Khommasith, British Ambassador D. Hugh Evans as well as Stephen Lillie, Director Asia-Pacific, UK Foreign and Commonwealth Office. Following speeches by Mr Khommasith, Mr Evans and Mr Lillie, the four guests of honour toasted on stage to the good bilateral relations between the two countries.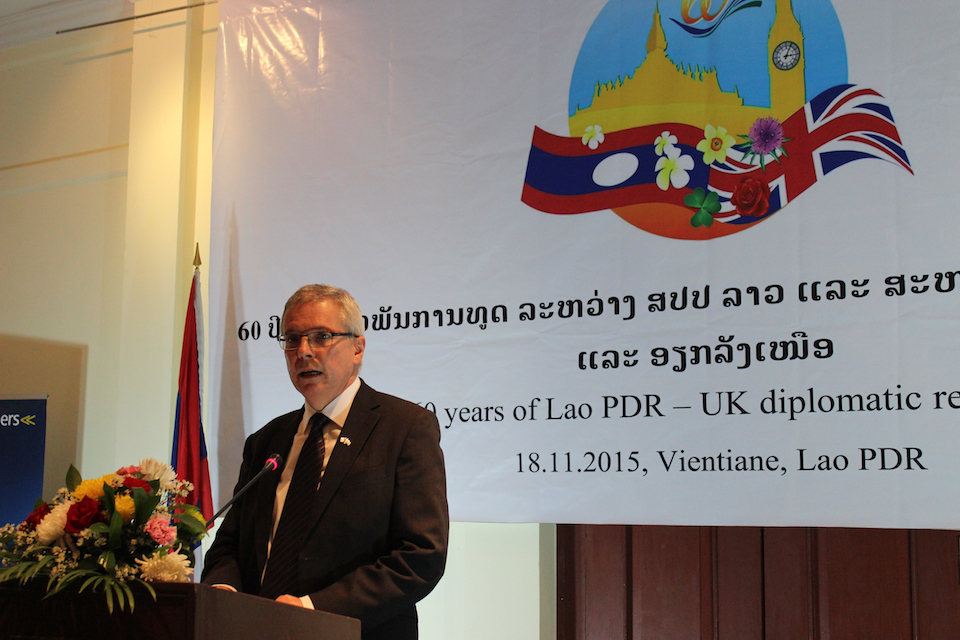 In his remarks British Ambassador D. Hugh Evans reflected on the past 60 years and highlighted that both countries have sustained a consistent and enduring friendship. Looking forward he expressed his excitement over a new era of engagement and cooperation with the mutual opening of embassies in Vientiane and London as a first step to establish regular formal dialogue. Hinting at the upcoming Political Consultations between Laos and the UK the ambassador also outlined the idea of a "creative partnership" between the countries, building on ever stronger links with both the government and people of Laos.
Stephen Lillie, Asia-Pacific Director of the UK Foreign and Commonwealth Office, will lead the UK delegation during the Political Consultations. In his speech at the anniversary celebration he also emphasized that the two countries' "ties of friendship have endured major changes in Asia and the wider world over six decades". He also dubbed the increasing cooperation as a "creative partnership for the 21st century", focused on a wide range of interests, including socio-economic development, education, climate change and wildlife protection, and growing tourism and other people-to-people links. Mr Lillie also emphasized the increasing investment by British companies in Laos and highlighted that Prudential, one of the UK's largest and most respected insurance providers, will shortly open for business in Laos.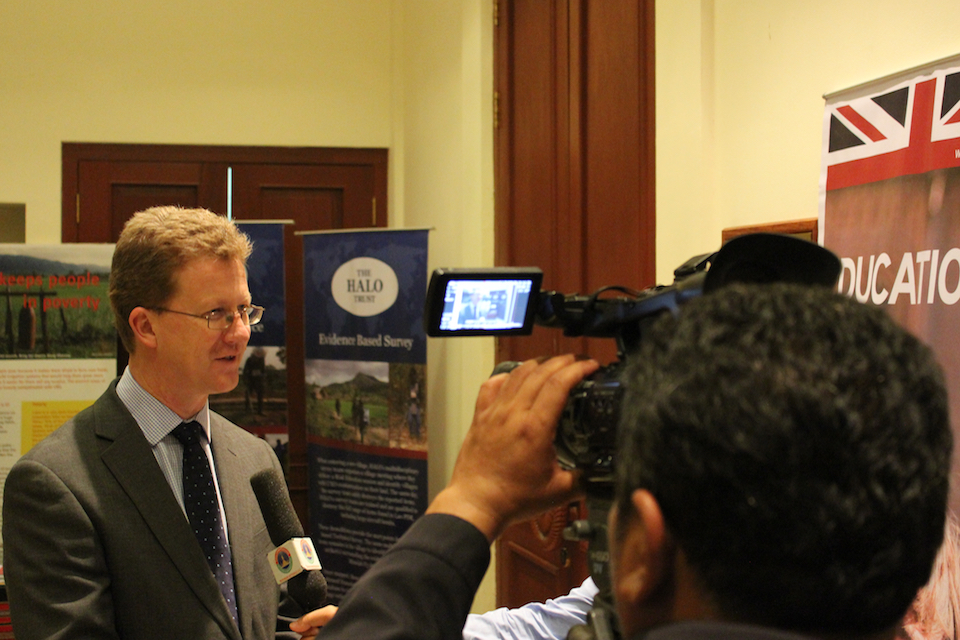 The event was also attended by Ketsana Vongphata, a pupil from Vientiane High School, who won the logo drawing competition that was held on the occasion of 60 years of Lao – UK diplomatic relations from February to April 2015.
The UK and Laos first established diplomatic relations on 5 September 1955. Diplomatic relations were reinvigorated in November 2012 with the official reopening of the British Embassy in Vientiane after a diplomatic absence of 27 years, and further strengthened by the reopening of the Embassy of the Lao PDR in London late last year.
For more information and pictures of the event visit the #UKinLaos Facebook site.
Published 19 November 2015