£50m fund launched for sports facilities
Hundreds of local sports clubs and facilities will be upgraded thanks to a fund launched today by Sport England and Sports Minister Hugh Robertson.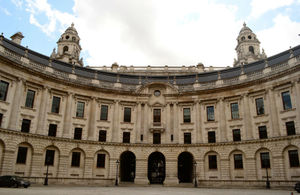 The Inspired Facilities fund is part of Places People Play, the £135 million National Lottery-funded programme aiming to boost community sport through the inspiration of a home Olympic and Paralympic Games.
Funds can be used to breathe new life into tired facilities, such as installing floodlights to allow it to be used for longer, or to convert existing buildings into venues that are suitable for grassroots sport.
Mr Robertson said: "This £50 million fund is a huge boost to community sport. It will transform local sports facilities up and down the country and leave a lasting legacy from London 2012 at a local level."
Sport England bosses said the application process had been designed to be as simple as possible in the hope of attracting groups who may not have received public funding before.
"We want people all over the country to be able to look back on 2012 as the year when their local sports facilities got better, as well as the year the Games came to London," Chief Executive Jennie Price added.
Sport England will be running a series of workshops across the country to help potential applicants.
Further information
Published 18 July 2011