News story
5 reasons the UK is good for growing businesses in Scotland
Export and investment opportunities are just one of the reasons the UK benefits small and growing businesses.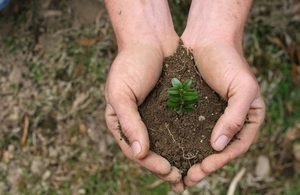 1. A large, thriving domestic market
Easy access to a large, diverse marketplace with over 60 million people, unrestricted by borders or different currencies, reduces costs for small businesses and makes it easier to find new markets for products and services.
2. Common regulations and institutions
Businesses operating across the UK benefit from common business regulations and institutions. These provide the most market-oriented economic and regulatory environment, from starting a business to the collection of taxes and the protection of intellectual property rights. The UK government is reducing unnecessary red tape; cuts in regulation are saving UK firms £1.2 billion every year.
3. A strong and stable currency
The UK pound is backed by the Bank of England and UK taxpayers, providing stability and security; making trade and travel easy. A common currency reduces transaction costs and removes exchange rate risks.
4. Growing export and investment opportunities
The UK's established trade networks and reputation gives Scottish firms access to new opportunities. The UK government offers support to help firms break into new markets overseas, and harness the appeal of 'Brand Britain' in growing markets like China and India.
5. A unified labour market
Access to the widest possible range of skills and talent helps businesses grow. Scotland has prospered as part of the UK's flexible labour market, aiding mobility and reducing HR costs.
Published 21 May 2014