£40,000 worth of cocaine found in birthday card
Drug with a street value of up to £40,000 were found in a birthday card by UK Border Agency officers on 18 November.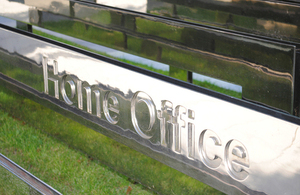 The card containing the class 'A' drug was posted in South Africa and intercepted by officers in Belfast on its way to an address in Glengormley.
The drug, which weighed just 110 grams, has an estimated street value of up to £40,000 when cut with other substances.
Maggie Eyden, UK Border Agency assistant director in Northern Ireland, said: 'Our officers are on constant alert to keep drugs and other banned substances out of the UK.
'Drugs devastate lives and communities and my officers at the UK Border Agency, along with colleagues from other law enforcement agencies, are determined to stop them reaching our streets.'
Arrested
A 21-year-old woman was arrested on Thursday 18 November at an address in Glengormley. She was later released on bail pending further enquiries.
Anyone with information about activity they suspect may be linked to drug smuggling should call our hotline on 0800 59 5000.
Published 19 November 2010