News story
£4 million funding to enhance user experience in retail
Knowing your customer is one of the best ways to improve products and services, and increase sales and profits.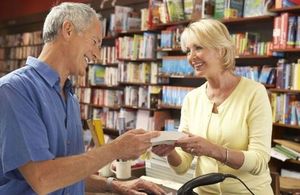 However, while retailers have access to increasing amounts of data about customers and transactions they are less likely than businesses in other sectors to use it in their business decisions.
Innovate UK is to invest up to £4 million in projects exploring new ways to convert data about people into valuable insights that:
improve the user experience for customers
lead to commercial gains for retailers
Knowing your customer
This competition encourages businesses, data scientists and designers to work together to explore ways to gain knowledge and insight from analysis of personal data.
It is open to companies of any size working in partnership. Proposals must be led by a business.
Funding and project costs:
small and medium-sized businesses could receive up to 60% of their eligible project costs
large businesses could receive up to 50% of their eligible project costs
we expect projects to last 12 to 24 months
we expect total project costs to range in size from £400,000 to £1 million, although we may consider projects outside this range
Competition information
the competition opens on 16 March 2015
the deadline for registration is midday on 6 May 2015
the deadline for applications is midday on 13 May 2015
there will be briefing events for potential applicants on:

17 March 2015 - London
19 March 2015 - Manchester
20 March 2015 - Edinburgh
Published 2 March 2015