£4 million boost for 82 local energy schemes
Energy and Climate Change Secretary The Rt Hon Chris Huhne MP today announced the first 82 local energy projects to win funding from the new £10m Local Energy Assessment Fund. Energy and Climate Change Secretary The Rt Hon Chris Huhne MP today announced the first 82 local energy projects to win funding…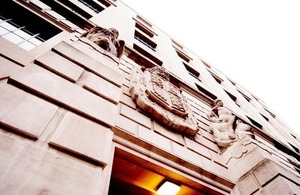 Winning bids include opening show homes to demonstrate solid wall insulation to the public, schemes to check the energy efficiency of homes and invest in renewable energy, and events to promote the uptake of energy efficiency in local communities.
The Rt Hon Chris Huhne MP said:
"We face a gigantic challenge in the coming years to keep the lights on and energy bills down. This means nurturing cleaner, more secure, homegrown energy sources here in the UK so we are not so dependent on imported gas, and boosting the energy efficiency of our homes and businesses to cut out waste. Local communities, with their energy, drive and innovation, are going to be at the heart of this effort, and I hope that this funding acts as a booster rocket to the winning projects."
The funding comes as the Government gears up for the launch of the Green Deal later this year, the first scheme of its kind in the world, aimed at radically overhauling the energy efficiency of millions of homes across the UK.
Organisations including parish councils, voluntary associations, development trusts and faith groups are all eligible to apply for LEAF funding. Around 200 projects are expected to benefit in total and there is still time to apply - the second round will close to applications at noon on 20 January 2012 with successful communities notified at the end January.
LEAF is managed by a consortium of community networks administered by the Energy Saving Trust. Money is intended to be used for understanding energy efficiency at a local level and renewable energy generation issues. There is on average £50,000 available for each successful bid but money allocated depends on the proposals put forward. Any work needs to be completed by end of March 2012.
Peter Lipman, Chair of Communities and Climate Action Alliance said:
"Hundreds of communities responded fantastically to the opportunity afforded by LEAF with imaginative and innovative schemes. It's wonderful to see that many of them will be funded and so will have a chance to show just what those communities can deliver."
Philip Sellwood, Chief Executive of the Energy Saving Trust, said:
"Showing people that 'going green' is practical and realistic is essential if we're to successfully refurbish the housing stock, and enabling people to see energy efficiency measures installed in real homes in their area is a key part of this. It's also absolutely crucial that residents of local communities have a say in what will work best in their area, so they can have a stake in our more sustainable future. LEAF, on both counts, sets the groundwork for success."
---
Notes to editors
List of the winning communities
Published 16 January 2012