£3m to tackle women's offending
Work to tackle women's offending can continue at 26 community projects thanks to a one-off £3.2m funding deal.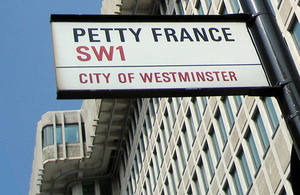 Local projects to turn women away from crime and help them address their problems have been up and running for two years after receiving an initial grant from the Ministry of Justice.
This funding will mean women's community services can continue to run programmes including drug and alcohol treatment whilst working with probation, police and other agencies.
Minister Crispin Blunt, said: 'I am delighted to see an example of local communities playing a fundamental role in criminal justice.
'This one-off funding package will keep the doors to these centres open for 2011/12. However, it has always been the aim to embed the projects locally and going forward this will be a key focus for each centre.'
In 2012/13, it is a NOMS commitment to continue funding projects with a proven track record of tackling offending behaviour amongst women.
The Ministry of Justice will shortly be publishing its response to the Green Paper consultation, Breaking the Cycle, which sets out our plan to overhaul the way offenders are punished and rehabilitated.
Published 12 May 2011