36 arrested in UKBA morning raid
Thirty-six Indian nationals have been arrested following an operation to crackdown on illegal working in Southall, London.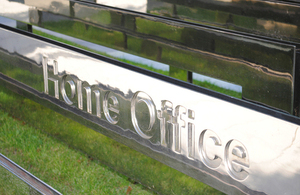 Acting on intelligence, and with assistance from the Metropolitan Police, the UK Border Agency targeted individuals who gather daily in the King Street area looking for casual labour.
Officers moved into the area at around 7.30am on Tuesday carrying out immigration checks on individuals to see if they were entitled to live and work in the UK.
Awaiting removal
Thirty-six Indian males aged between 23 and 56 were arrested for a variety of immigration offences, sixteen of whom had overstayed their visas, including several students.
Thirty-four of the 36 arrested are currently in immigration detention awaiting removal from the country. Two have been released on immigration bail.
One of those arrested for immigration offences - a 26-year-old Indian man - is wanted by police on suspicion of money laundering and is now in police custody. A quantity of cash was also seized from his home address.
Successful joint operation
Harpal Johal, from the UK Border Agency, said: 'This operation was very successful and shows the fruits of working with other agencies like the Metropolitan Police to tackle the problem of illegal working in Southall.
'We carry out hundreds of operations like this every year across London, and where we find people who are in the UK illegally we will seek to remove them.
'Illegal working has a serious impact on communities, undermining legitimate businesses and taking jobs from those who are genuinely allowed to work.'
Published 27 June 2012