News story
£3 million from Olympic budget to boost domestic tourism in 2012 and beyond
Ensuring economic legacy for the whole country.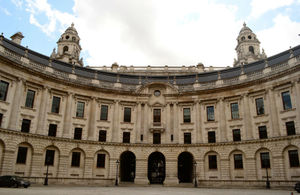 Three million pounds from the Olympic budget is to be used to boost domestic tourism in 2012 and beyond, in a drive to maximise the economic legacy of the London's Games for the whole country.
The investment, announced today by Culture Secretary Jeremy Hunt, will kick start a new tourism campaign to make the most of the Torch Relay and the Cultural Olympiad to showcase the whole nation. Over the next three years it is expected to deliver:
12,000 new jobs;

£500 million extra tourist spending;

5.3 million more short break nights taken; resulting in

10 per cent additional overnight short breaks
Secretary of State for Culture, Olympics, Media and Sport Jeremy Hunt said: "London's Olympic Games are a part of the Government's drive to boost the country's economy and have already delivered a huge economic legacy. Businesses up and down the country have already benefited from the 75,000 Olympic contracts awarded, but we need to do more. The whole country is paying for the Games, and I want to make sure that the whole country benefits. 
"The UK has a wealth of stunning destinations on offer, whether it's a weekend in Yorkshire, or a night in the Norfolk Broads, and I want us all to re-discover the wonderful attractions on our doorstep. The Olympic Torch Relay and the Cultural Olympiad will shine the spotlight on some of the most amazing parts of our country.  It will be a fantastic opportunity for those areas to sell themselves to the world, boosting their local economies and creating jobs."
VisitEngland CEO, James Berresford commented: "The announcement today of £3 million from the Olympic budget to boost domestic tourism is extremely welcome. We are delighted to be working alongside Government to ensure the full potential of the Olympics, the Diamond Jubilee, the Cultural Olympiad and all the events of 2012 are realised by the tourism sector across the country through the delivery of a joint marketing campaign with industry.
"Our research shows that people have been taking more holidays at home and enjoying the great experiences on offer. 85% of respondents to our satisfaction survey described the destination they visited as excellent or good and 86% would recommend it to others. It is essential to use 2012 to reinforce this trend and strengthen the future of tourism, thereby supporting the economy and employment."
On top of the Government's £3 million from the Olympic budget, VisitEngland will contribute a minimum of £2 million, with match funding from the private sector to bring the total to at least £10 million.
Notes to Editors
As well as the domestic campaign, VisitBritain are also leading a £100 million campaign to attract more overseas visitors to the UK. The VisitBritain campaign is expected to lead to four million extra international visitors over the next four years and £2 billion extra spend.
Press Enquiries: 020 7211 2210
Out of hours telephone pager no: 07699 751153
Public Enquiries: 020 7211 6000
Published 12 September 2011