£3.5 million boost for successful governing bodies
Netball, running and lacrosse among the sports to benefit from extra investment.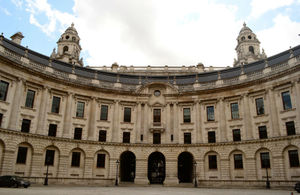 Successful sports governing bodies will receive additional money from Sport England to get more people involved at a grassroots level and build on public interest in London 2012.
A total of £3.5 million has been awarded to help drive up participation in netball, cycling, running, canoeing and lacrosse.
Sport England Chief Executive Jennie Price said these sports were "success stories" that showed how it could be done.
The investments are:
"These sports bodies have delivered on our key objective of driving up participation" said Sport and Olympics Minister Hugh Robertson. "The £3.5 million of additional funding for these sports is so that they can continue this work, capitalise on the added interest that comes with hosting the Olympic Games and help create a real sporting legacy."
Further information
Published 4 October 2011