HMP Thameside, the first of two new prisons opening this year, will start operating from tomorrow (30 March).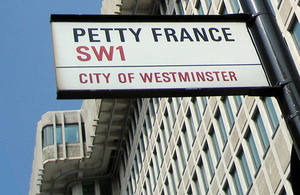 Combined with the opening of HMP Oakwood in April, this will add around 2,500 spaces to the prison estate in England and Wales.
The Serco-run Thameside, a Category B local prison, will become fully operational from autumn, providing 900 places for prisoners in the South East. Located next to HMP Belmarsh in Woolwich, London, it will take prisoners from courts currently served by HMP Brixton and other prisons in the London region.
 
HMP Oakwood, previously referred to as 'Featherstone 2', is due to open on 24 April. Based in Wolverhampton, the G4S run prison will be located next to the existing Featherstone and Brinsford prisons. It will be one of the largest prisons in England and Wales, providing places for up to 1,605 Category C male prisoners in the Midlands.
Use of innovative technology, including biometric key systems and in-cell technology at both sites, will offer a more efficient regime and save on running costs over the long-term.
Justice Secretary Kenneth Clarke said:
'These two new prisons will improve the quality of the prison estate, providing modern facilities at reduced cost to the taxpayer.
'We will always provide enough places for those sent to prison by the courts. Our prisons are there to punish and reform offenders so that they are less likely to return to prison.'
In March 2013, by which point both prisons will be fully operational, the total operational capacity of the prison estate will stand at more than 91,000 places.
Notes to editors
Please contact Emily Poyser at the Ministry of Justice Press Office on 0203 334 3510 for more information.
Published 29 March 2012