News story
£2.5 million funding to find value in complex bio-data
Simple isn't always good. Complex biological data streams are rich in commercial potential that's currently underexploited.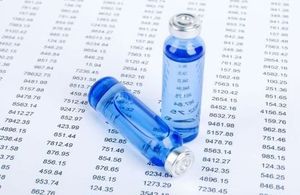 They could become key areas for growth in the UK economy by enabling quicker identification of promising products and services and de-risking development.
Innovate UK and the Biotechnology and Biological Sciences Research Council are investing up to £2.5 million funding into collaborative R&D projects and feasibility studies to build a commercial 'ecosystem' to realise this potential.
We are especially seeking innovative projects that develop sustainable business models for SMEs to service the innovation requirements of key industrial sectors such as pharmaceuticals and agri-tech.
Projects must be business-led, collaborative and include at least one micro company or SME as a lead or significant collaborator.
Applicants cannot be a collaborator in more than 2 successful projects.
For both the collaborative R&D and feasibility study projects small businesses could receive up to 70% of their eligible project costs, medium-sized businesses 60% and large businesses 50%.
Competition information
£2 million has been allocated to fund collaborative R&D projects. Here, we expect total project costs to be between £250,000 and £400,000 and projects to last up to 2 years.
A further £500,000 is available for smaller-scale feasibility study projects lasting 12 to 18 months with total project costs up to £150,000.
the competition opens on 18 May 2015
the deadline for registration is midday on 24 June 2015
the deadline for completed applications is midday on 1 July 2015
a briefing event will be held on 2 June 2015
Published 26 March 2015