News story
2014 to 2015 data error checks and SFA support tools
A letter to the sector from Dawn Ward, Chair - Data and Management Information Advisory Group about Financial Assurance 2014 to 2015.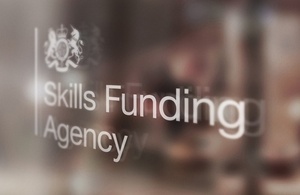 As part of the SFA's ongoing assurance and audit work, we continue to monitor that colleges and training organisations (providers) are using funding in line with government priorities as set out in the funding rules.
It is important that providers make sure their data is accurate before the end of the funding year 2014 to 2015, and the SFA has been working with providers throughout the year to resolve specific data issues.
This has already led to a significant reduction in the number of errors recorded, however, discussions with our stakeholder advisory groups highlighted that providers would also find it useful to receive summary reports showing individual data errors. In response, Dawn Ward CBE, Chair of our Data and Management Information Advisory Group (DMIAG), has written to providers with their summary reports.
To continue to assist providers, we have published guidance and tools to help check data, including:
producing Technical Guidance notes to advise on how to record data in the Individualised Learner Record (ILR) returns
continuing to provide Rule Violations reports tfor data submission through the Hub
contacting providers with the most issues
publishing articles in Update to draw providers' attention to particular issues
Providers are now required to check their reports and correct data where necessary. Should providers have any additional queries, they can contact their SFA Central Delivery Service adviser.
Published 12 August 2015